What's Bangor Greendrinks?
Greener by the pint, of course. Family-friendly, sustainability-focused networking in Greater Bangor.
Green Grants By You!
If you've got a an idea to make our region greener, we've got $100 to $2,500 to help make it a reality.
More than $22,000 has been granted since 2010.
2017 - PR NEMBA - $2,000

We awarded $2,000 to the Penobscot Region chapter of the New England Mountain Biking Association to help build beginner level biking trails in Bangor's Essex Woods!

2016 - City of Bangor - $1,300

We've purchased a public bike repair station for Downtown Bangor. Coming in the spring of 2017, folks will be able to perform basic bike repairs in maintenance while visiting downtown!

2016 - Bangor Public Library Bike Rack - $2,700

We purchased a bookworm shaped bike rack for the Bangor Public Library. It doubles the amount of bike parking in Downtown Bangor and will encourage both kids and adults to ride their bikes!

We'd love to hear from you!
Our Board
These folks ensure you have an incredible experience and would love to introduce you to the Greendrinks community!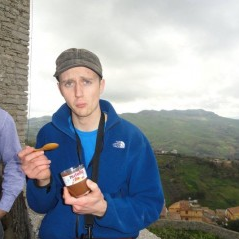 Greg is a graduate of Bangor High School and UMaine. His free time is spent mostly in the kitchen, on a bike, in the garden, lost in the woods, or imagining his life as a 19th century lumber baron in the Queen City.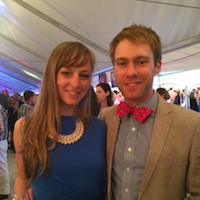 Kevin Platukis
Vice Chair
Kevin moved to downtown Bangor in 2014 and enjoys the lifestyle of a vibrant community. His hobbies are craft beer and travel. His most prized possession is his old passport having stamps from over 25 countries.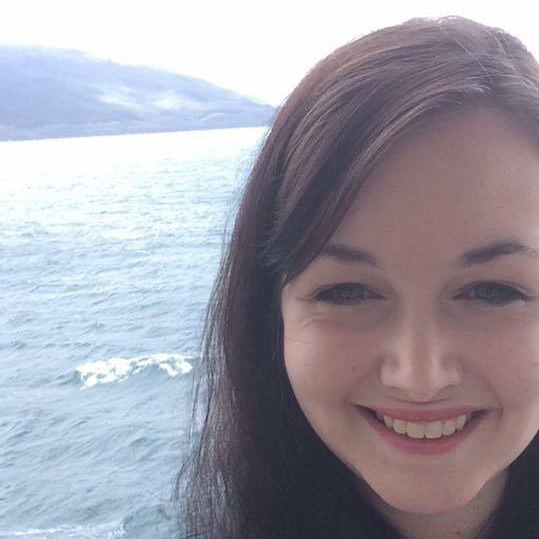 Abby Roseberry Rice
Board Secretary
Abby is from away, technically, but never plans on leaving Maine. She can be found talking about how great her dog is, and trying to get you to join roller derby.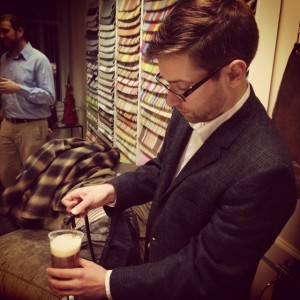 Tom Mitchell
Board Treasurer
Tom was raised in the untamed wilderness of Glenburn. He went to high school and then suddenly to college. In his spare time he can be found at work on one of his many hobbies including amateur astronomy, math, science, and more.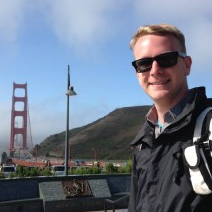 David Pelletier
Board Member
Dave grew up in Greenbush, ME. Dave enjoys a good cup of coffee or a nice warm pint and has a growing fondness for furniture design and construction, architectural modeling, and riding in parades on little motorbikes.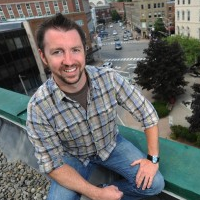 Chris Rudolph
Board Member
Chris has been heavily involved in community building since arriving in Bangor in 2000. Chris graduated from BRLI in 2012 and is now a member of their board. He lives in Bangor with his two daughters and works at Waterfront Concerts.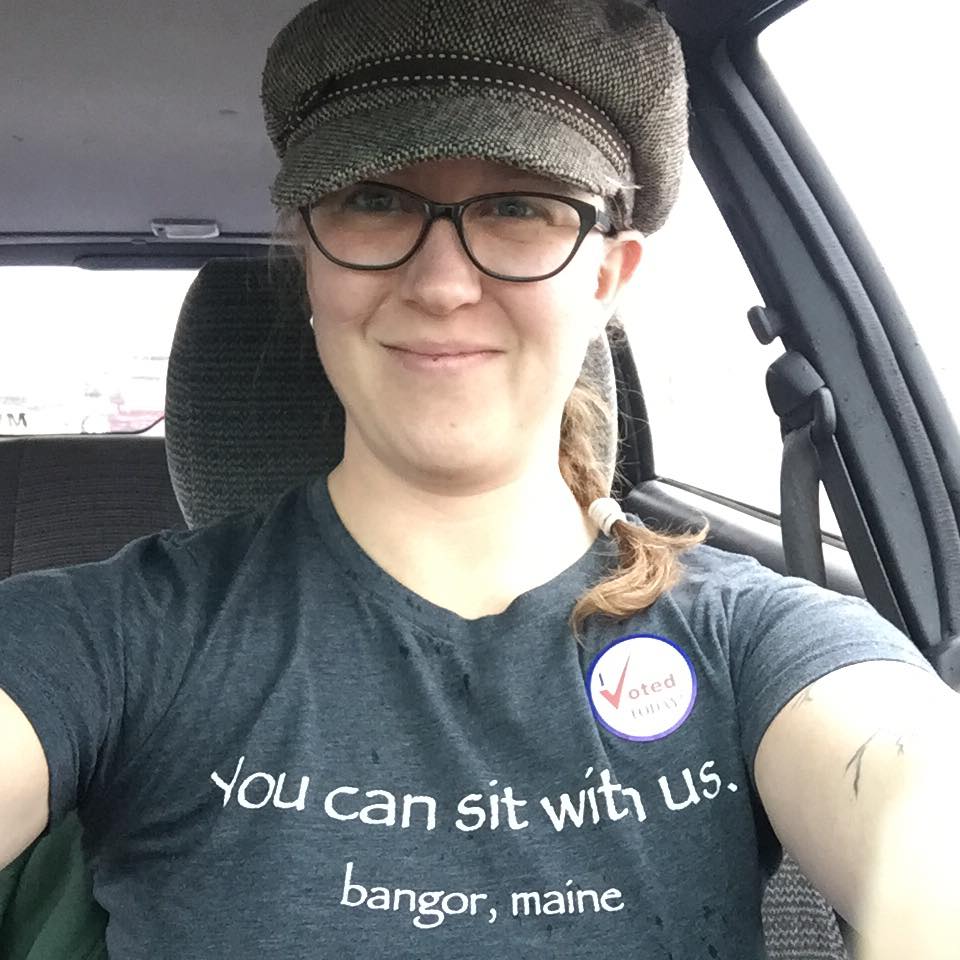 Clare Davitt
Board Member
Clare's a Bangor woman who left for 14 years but couldn't resist the lure of Maine & came back in 2014. She is a reference librarian at the Bangor Public Library. From 2013-14 she lived & volunteered in Nicaragua where she led in building an eco-friendly library. She's a big fan of beer, going to camp, & helping people find the info they need.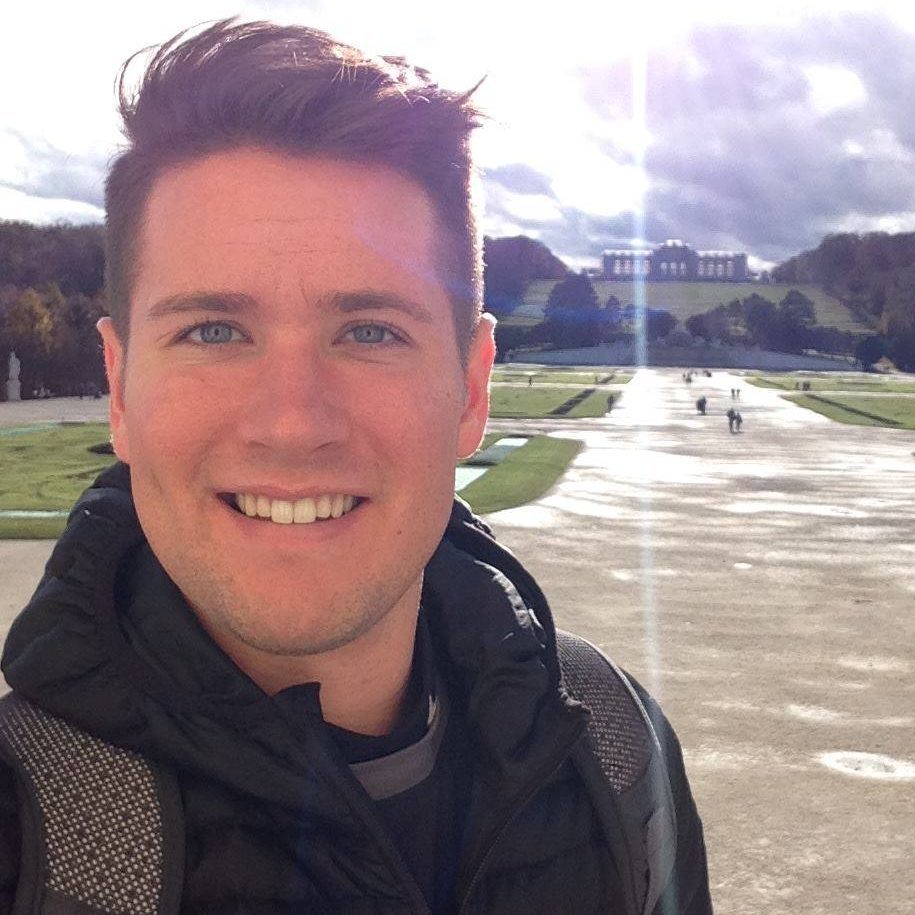 Tom was born & raised in Bangor. He has an unquenchable thirst for travel & enjoys the thrill of finding himself lost in foreign lands. No matter the time of year, he's making the most of the Maine seasons.
Katie Foster
Board Member
Bio coming soon!
Latest News
Good stuff all around.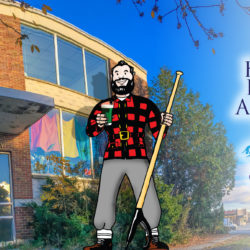 It just so happens that this month's greendrinks falls on Election day, November 8th! So after you've made sure to get out to vote, come celebrate doing your civic duty by joining us at the Health Equity Alliance from 5-8pm at their Bangor office located just up the hill from downtown at 106 Pine Street/51[…]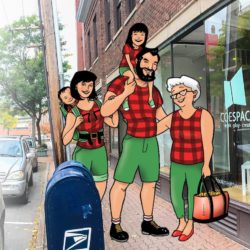 On October 26th, 2016 from 5-8pm at COESPACE, Bangor Greendrinks and Bangor Public Health & Community Services are teaming up to host one of several focus groups in Bangor as part of an effort to make our community more age friendly. Just as an FYI: THIS IS NOT A REGULAR GREENDRINKS! We're looking for 10-20[…]
Previous
Next
Send us a note
We've been waiting to hear from you this whole time!