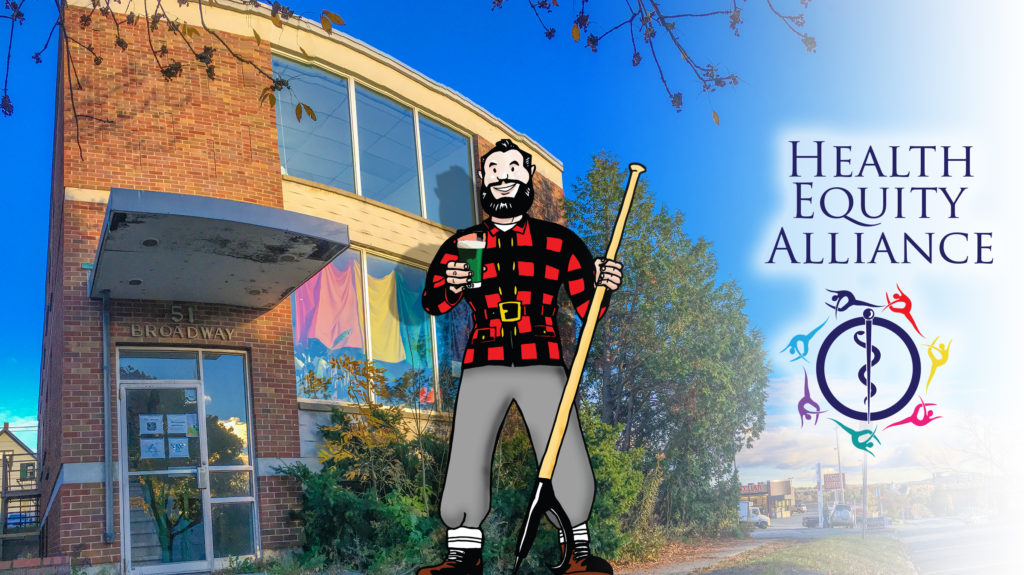 It just so happens that this month's greendrinks falls on Election day, November 8th! So after you've made sure to get out to vote, come celebrate doing your civic duty by joining us at the Health Equity Alliance from 5-8pm at their Bangor office located just up the hill from downtown at 106 Pine Street/51 Broadway.
Come learn what this great organization is doing to empower marginalized communities to combat stigma and realize health justice.
And of course, enjoy the local food and drink while catching up wit h all your favorite friends, new and old.
This month, we're excited to be serving beer from the newly opened 2 Feet Brewing. If you haven't already, stop by and check out their cozy tasting room on Columbia Street.
As always, Greendrinks is a free family-friendly event, so bring the kiddos! There is a suggested $5 donation, and we ask that you bring your own drinking vessel. If you forget, we'll have compostable cups available for $1, and custom vessels for $5. Proceeds from the event go toward helping Bangor Greendrinks provide grants to fund worthy projects that help make Bangor greener. See you there!
Cheers,
The Bangor Greendrinks Familia
P.S.
Here's a little more info about our host:
The Health Equity Alliance is a non-profit agency providing direct service and advocating on behalf of Maine's LGBTQ community, people living with HIV/AIDS, and people who use drugs.
The Health Equity Alliance envisions a world in which all people are valued and celebrated, and health disparities such as HIV, Hepatitis C and AIDS-related deaths are nonexistent.
By facilitating collaboration, education, advocacy and action, HEAL empowers those communities most affected by HIV to improve their health and wellbeing and affect social and cultural change.