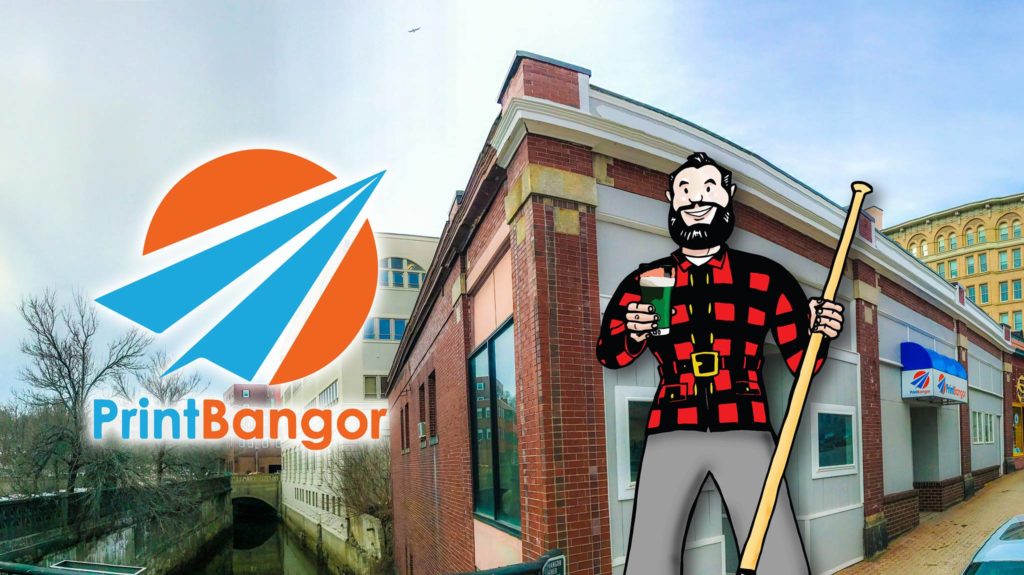 Fresh off the presses: the April edition of Greendrinks will be hosted by the fine folks at Print Bangor on Tuesday, April 11th from 5-8pm!
Print Bangor would love to show you all the fabulous renovations they've been doing to their historic building on Central Street, however we've been told cold local beer and high-end printers don't mix, so we're meeting up down the street at the Central Meeting House next to Bagel Central.
Come hear everything downtown Bangor's premiere print shop is doing to cut down on waste and reduce their environmental impact. All while enjoying some of the best local beer and food in town.
As always, Greendrinks is a free family-friendly event, so bring the kiddos! There is a suggested $5 donation, and we ask that you bring your own drinking vessel. If you forget, we'll have compostable cups available for $1, and custom vessels for $5. Proceeds from the event go toward helping Bangor Greendrinks provide grants to fund worthy projects that help make Bangor greener. See you there!
Cheers,
The Bangor Greendrinks Familia