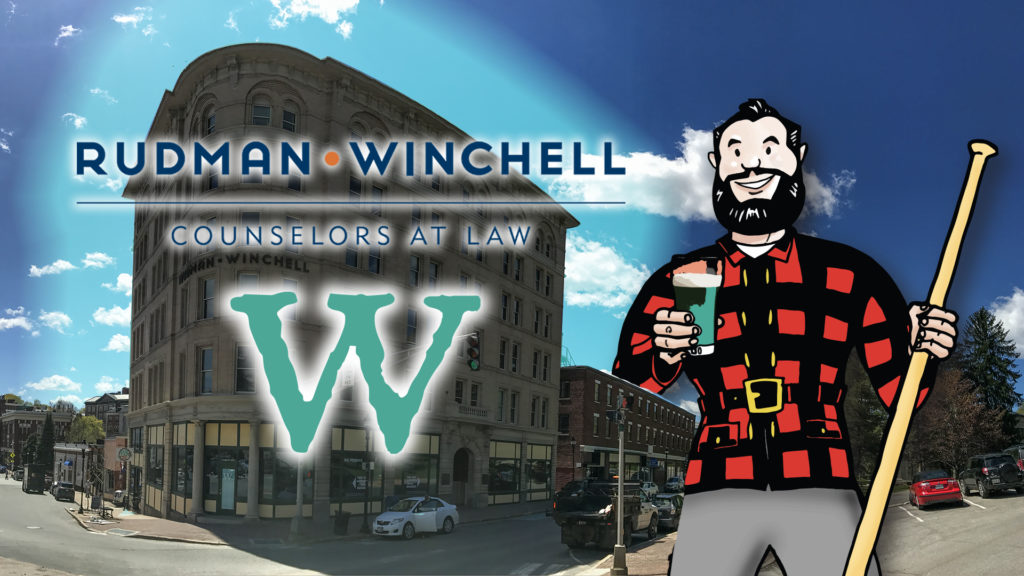 This June, we're heading out to the Willie Wags for a wicked fun time at Downtown Bangor's newest retail store. Okay, so Downtown is anywhere but the willie wags, but whatever. Come join us as Rudman Winchell Counselors at Law and Willie Wags team up to host Greendrinks on June 13th from 5-8pm.
Keeping in the spirit of Willie Wag's purpose, we'll be serving up locally made food and beer from women owned small businesses. So come enjoy a cold drink with us and learn about how these two great businesses are working to make our community a better place!
As always, Greendrinks is a free family-friendly event, so bring the kiddos! There is a suggested $5 donation, and we ask that you bring your own drinking vessel. If you forget, we'll have compostable cups available for $1, and custom glassware starting at $5. Proceeds from the event go toward helping Bangor Greendrinks provide grants to fund worthy projects that help make Bangor greener. See you there!
Cheers,
The Bangor Greendrinks Familia
About our hosts:
Willie Wags:
The Willie Wags was founded in January 2016 by Jamie Clark, a 30-something mommy, wife and multi-tasking maven. After years of owning her own small retail business, the concept was created one snowy Saturday afternoon at her dining room table after a long conversation with a local small business consultant.
Jamie believed a new retail concept based loosely on funky Maine dialect and expressions could help busy professional women discover, explore and support other female entrepreneurs. Inspired by spotlighting the best female owned businesses and products she could find, she hand picked, packed and shipped the very first Willie Wags packages out of her house in Maine. Since our first boxes shipped in February, our team has grown, we've traveled to NSS and Market in NYC and opened a brick and mortar retail shop in Downtown Bangor, Maine.
Not only is it The Willie Wags' mission to spotlight, market, sell and distribute products from women-owned small businesses it is our intention to give back and help them grow!
Rudman Winchell Counselors at Law
At Rudman Winchell, our top-flight attorneys live right here in the communities of Maine, where we develop and maintain close, neighborly relationships with our client partners. That puts us in a unique position to understand the issues our clients face. From that insight we have crafted the many creative yet pragmatic solutions that have led to our reputation for success.
We serve many different types of clients—individuals, families, businesses and municipalities around the state of Maine and across the U.S. and Canada—with smart, dedicated attorneys in each of our diverse practice groups.