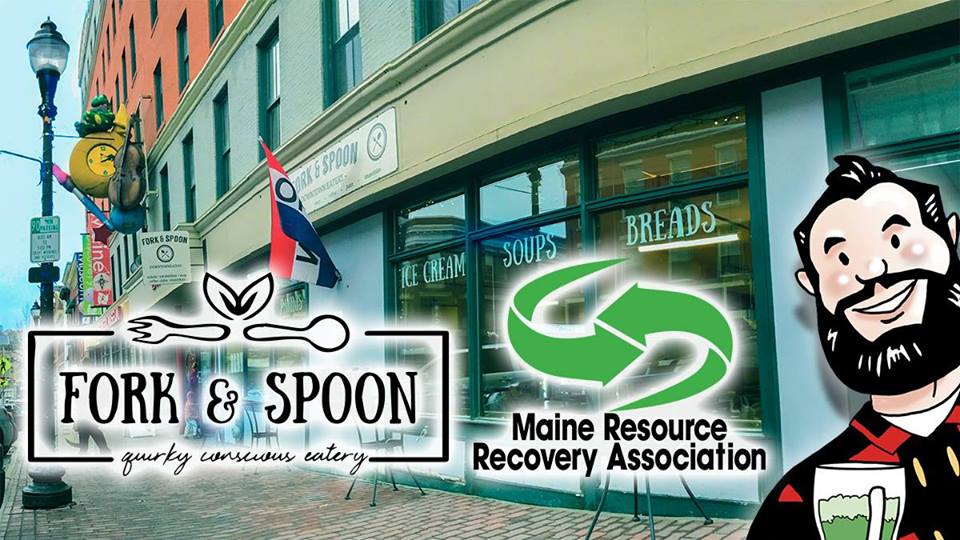 In honor of National Bike to Work Month AND International Compost Awareness Week, Bangor Greendrinks is teaming up with Walk-n-Roll andMaine Resource Recovery Association for our next event! Join us at Fork & Spoon on Main St and get the dirt on composting! We'll have beer from 2 Feet Brewing, and raffle off compost bins donated by MRRA!
As always, Greendrinks is a free family-friendly event, so bring the kiddos! There is a suggested $5 donation, and we ask that you bring your own drinking vessel. If you forget, we'll have compostable cups available for $1, and limited edition pint glasses for $7. Proceeds from the event go toward helping Bangor Greendrinks provide grants to fund worthy projects that help make Bangor greener. See you there!
Cheers,
The Bangor Greendrinks Familia
About our hosts:
"Maine Resource Recovery Association (MRRA) is committed to environmentally sound recycling and solid waste management practices and other forms of resource recovery that benefit Maine communities. Our mission is to foster professional solid waste management practices in the recycling and solid waste arena."
Walk-n-Roll is a group dedicated to safer walking and cycling in Bangor. They focus on linking community needs to current and future infrastructure. Walk-n-Roll has greatly increased awareness of non-motorized transport in the Bangor area.
Fork & Spoon is a "quirky" and "conscious" restaurant located on Main St next to the DIscovery Museum. With fresh salads and smoothies, and tons of gluten free and vegetarian options, you're sure to find something for everyone!